---
IT TECHNICIANS YOU CAN TRUST
---
No matter what type of technical issue you're dealing with, you can rely on our team to provide a solution that will get you back on track. We're the team to call when you need qualified IT technicians in Salt Lake City, UT, and beyond. Reach out to Jensen Tech Services to learn more.
You rely on technology to facilitate your day-to-day operations, so you can't afford to be offline for long. Bring in the team from Jensen Tech Services and you'll never have to worry about technical issues again! Our highly trained IT specialists have nearly two decades of experience working with all computer makes and models. We can provide efficient, effective solutions for all of your computer or network technology needs.
When you work with us, you'll have access to 24-hour tech support and on-site services whenever you need them! The next time you experience a technical issue, call Jensen Tech Services at (801) 363-8324 for prompt service.
Since 2000 • Fully Licensed & Insured
Are you looking for a franchise opportunity in the Salt Lake area? Contact us today!
TRUST THE EXPERTS AT JENSEN
TECH SERVICES FOR ALL YOUR IT NEEDS
(801) 363-8324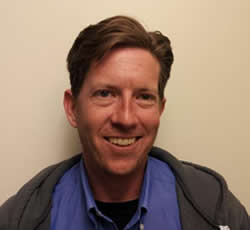 Bram Jensen
Owner - Operator

Hire Jensen Tech Services for Comprehensive Information Technology Services
Jensen Tech Services can provide for all of your computer and networking needs. Our services include:
Point of Sale

Network Installation and Repair


Computer Repair

Data Center Maintenance

CCTV and Alarm System Installation and Repair

Low Voltage Cabling

Software Development



Already tried turning it off and turning it back on again? Give us a call.
When your technical needs go beyond your level of expertise, bring in the team from Jensen Tech Services. We can handle even the most difficult technical issues and restore your equipment to working order in a timely manner.
From rebooting your internet connection to recovering lost data, we've got it covered. See what we can do for you by getting in touch with Jensen Tech Services today.
Thank you for visiting the website of Jensen Tech Services. We provide comprehensive technical support services to area residents and business owners.
To learn more about our services, feel free to give us a call. You may also contact us by filling out our form. We'll be in touch shortly and look forward to serving you!
Bram Jensen
Owner - Operator
Hours of Operation
24 Hours a Day, 7 Days a Week

Address
PO BOX 1855
Salt Lake City, UT 84110

Service Area
Serving Salt Lake City, UT, and the Surrounding Areas
(From Ogden and Provo to Tooele and Park City)
We Travel Anywhere for a Fee

Contact Our IT Technicians